Materials Needed:
Printer
Scissors
Tape
Markers, Crayons or Paint
Poster Board
Sharpie
Blind Fold or Bandana
Here's How to Create Your Shape (Five Steps)
1. Print this image on a 8×11 paper using your home printer.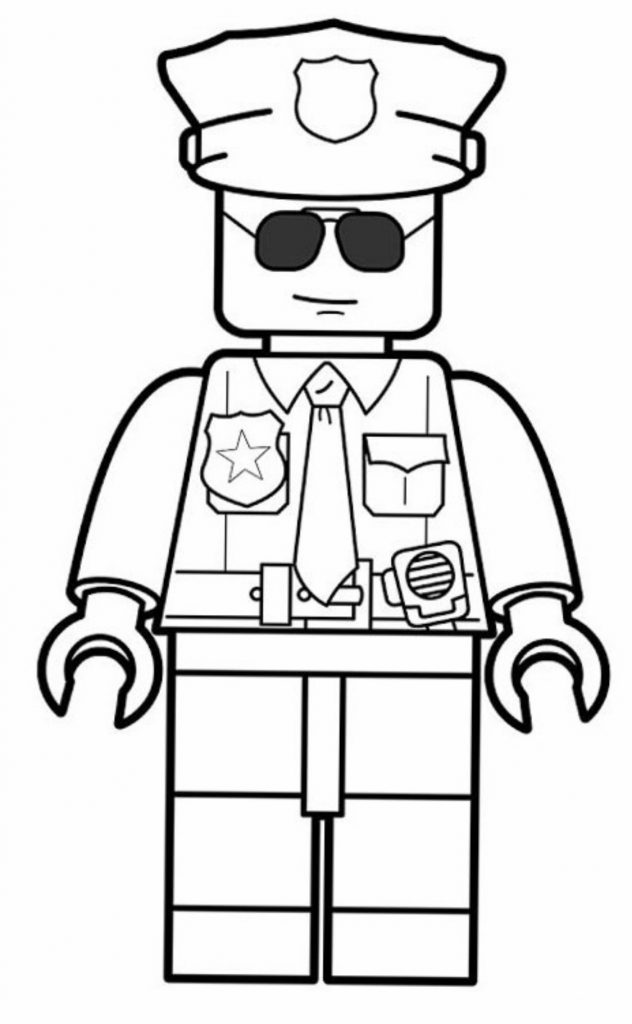 2. Ask an adult to cut out each body section – arms, pants, mid section and head as shown below: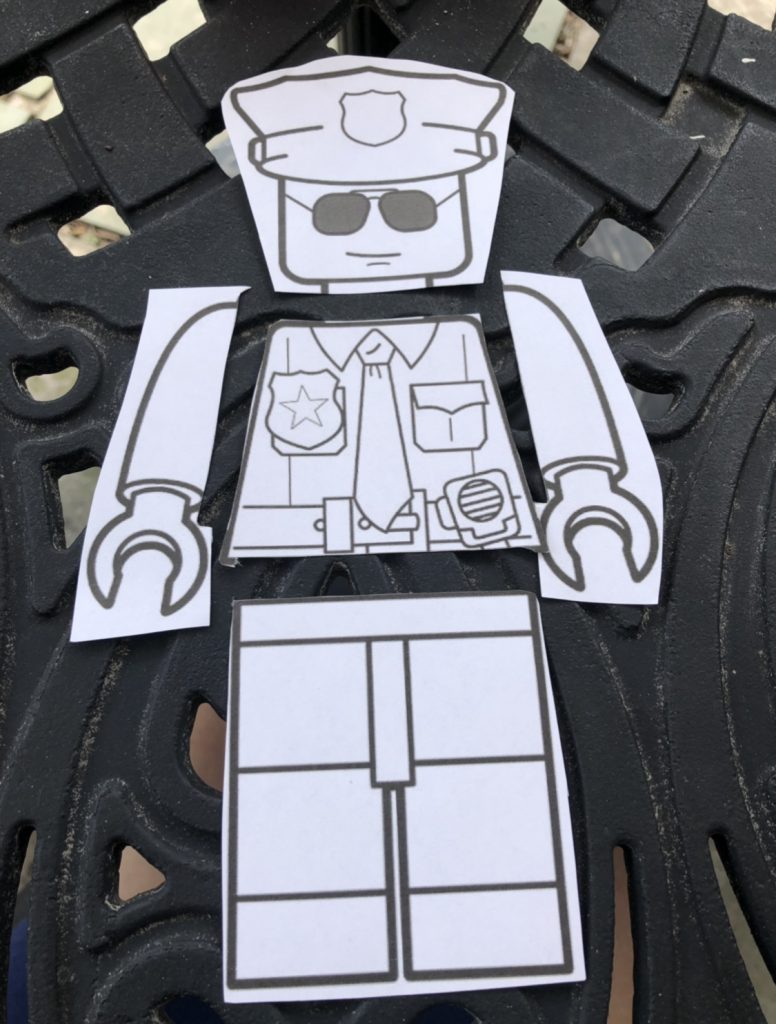 3. Enlarge each body section to 300% it's normal size on your home printer.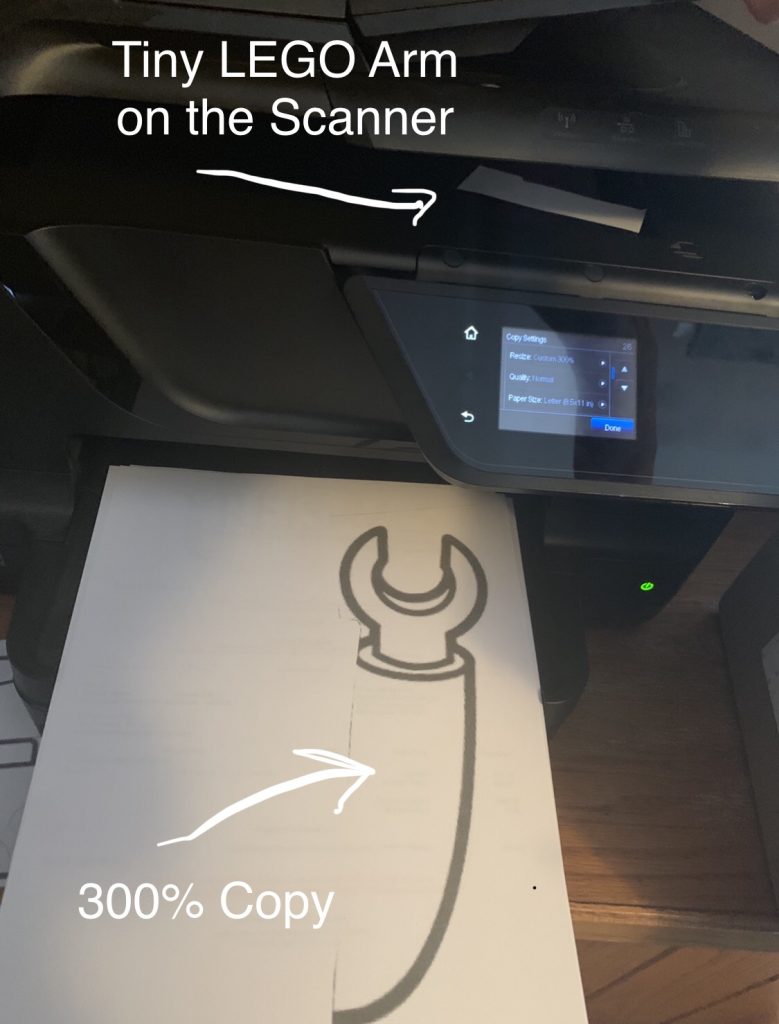 4. Ask an adult to cut out your 300% sized LEGO Minifigure body sections.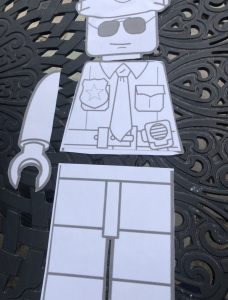 5. Tape the pieces together using clear tape on the backside.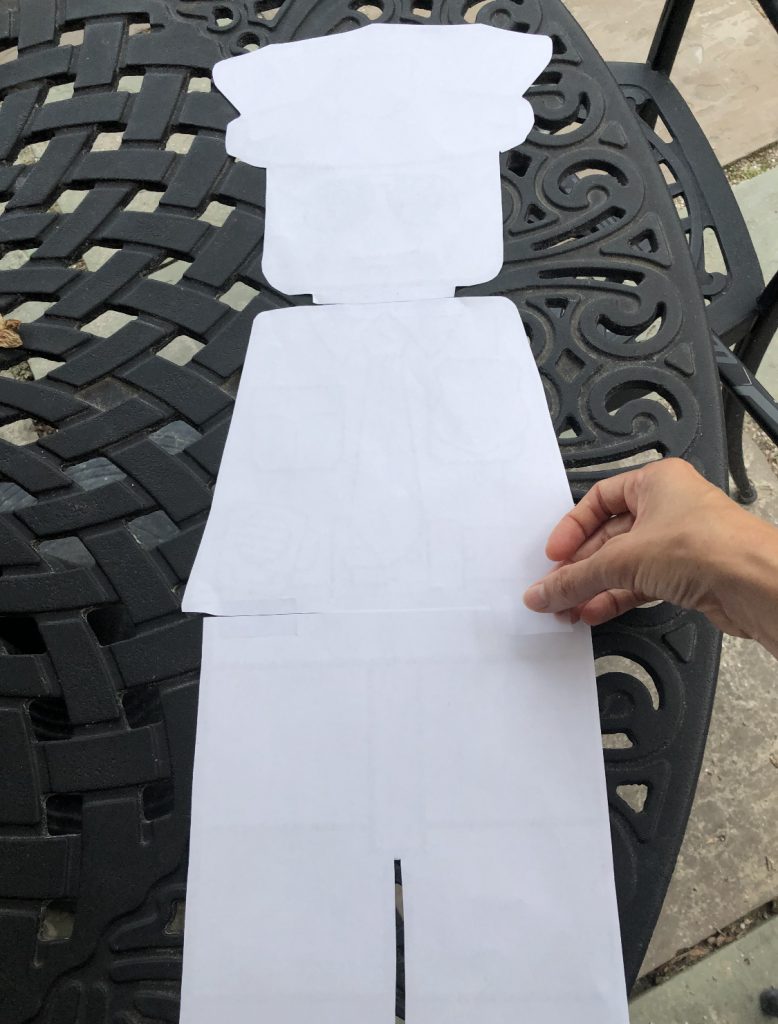 6. Add color to your LEGO Minifigure by using markers, crayons or acrylic paint.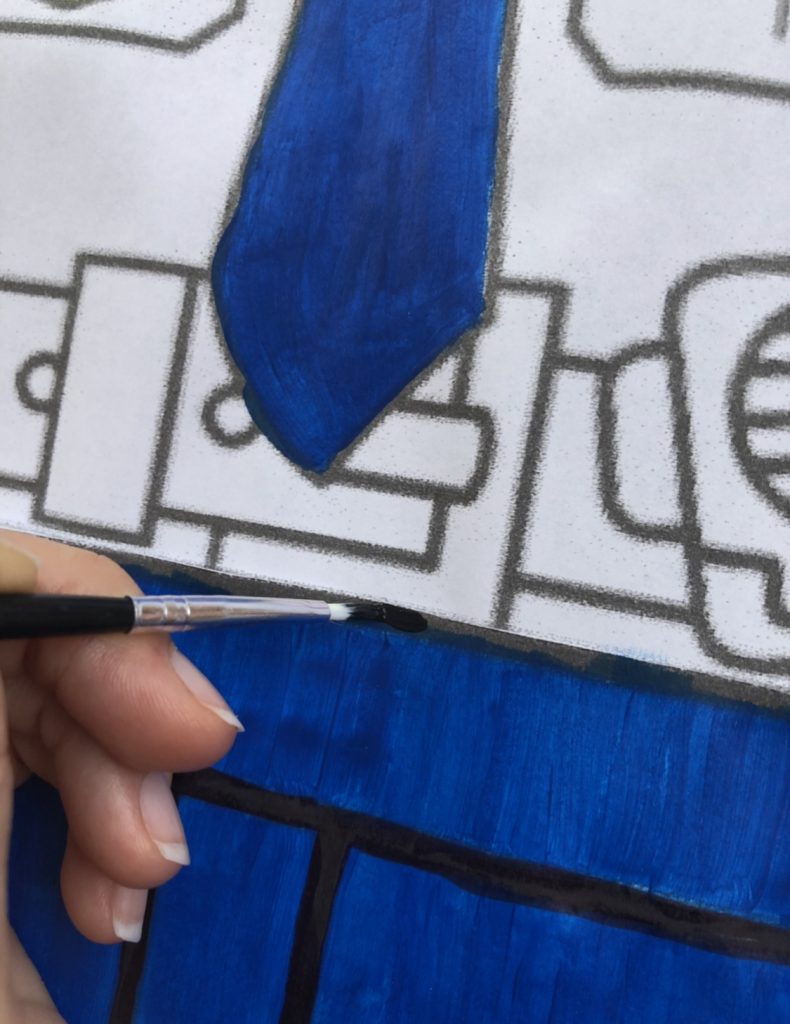 7. Finish your game board by attaching your LEGO police officer to the poster board.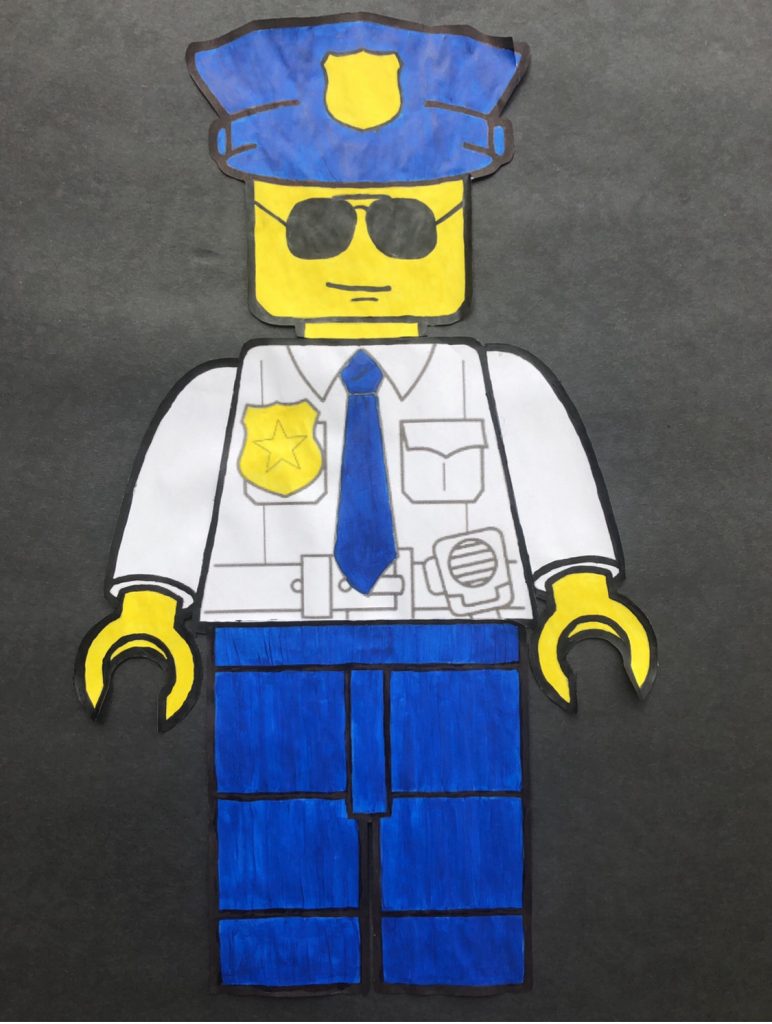 It's Time to Play
Hang your game board on a wall, level with the childrens' height.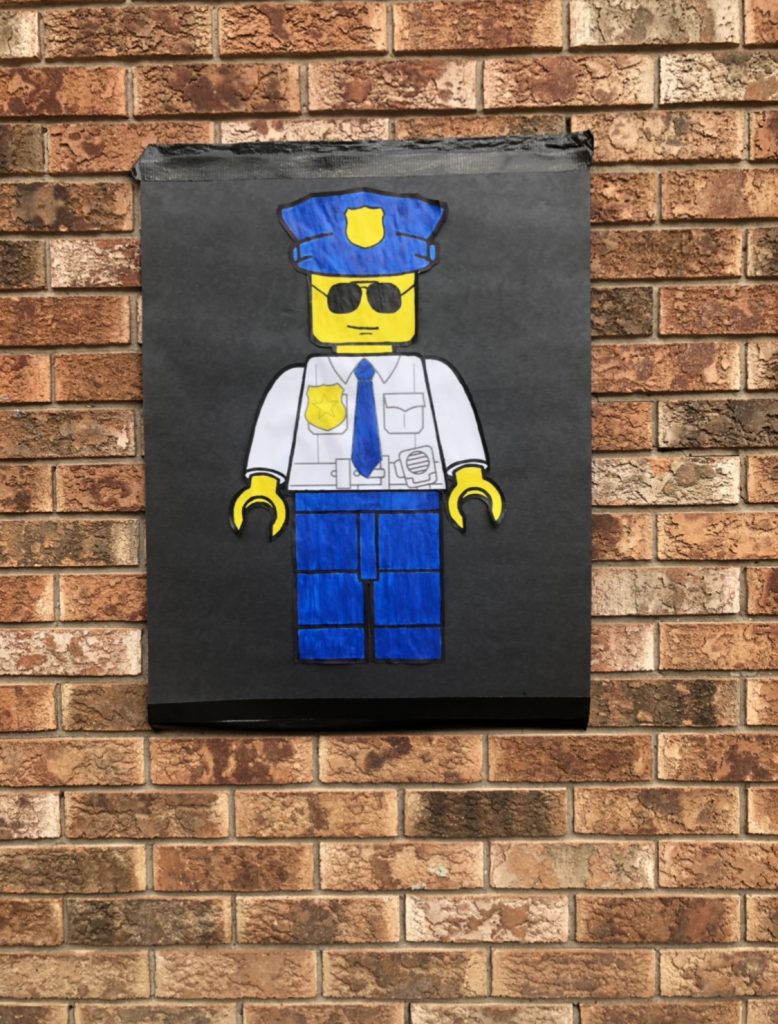 Give each child a badge sticker to pin on the LEGO police officer. They can write their names on the sticker to easily identify badge ownership.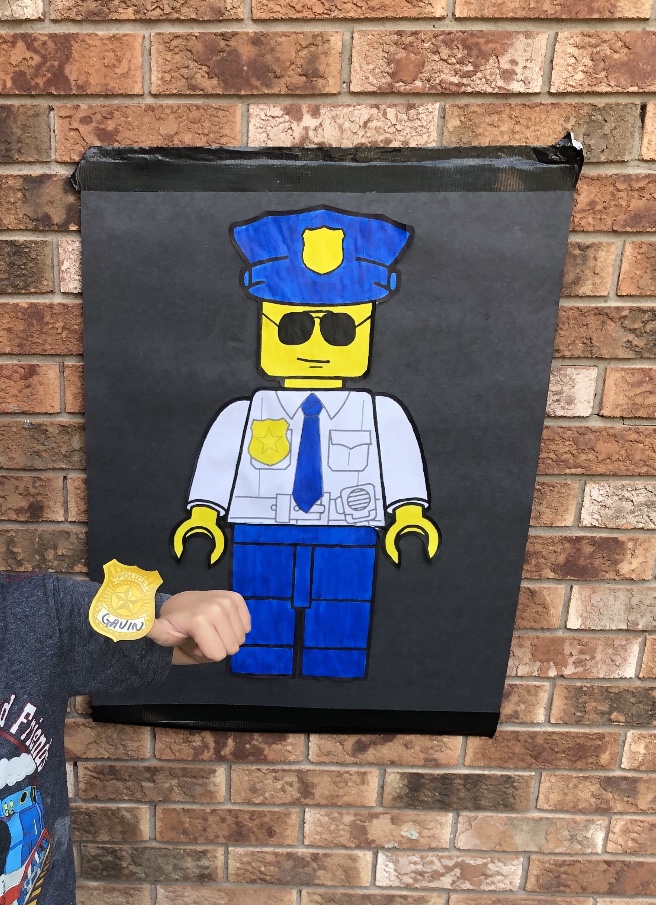 Then blindfold, spin, pin your badge and repeat for each player. May the best LEGO maniac win!
Click Here For More LEGO Party Ideas