Life-Size LEGO Bricks are Simple to Build and are the Perfect Finishing Touch to Your Party.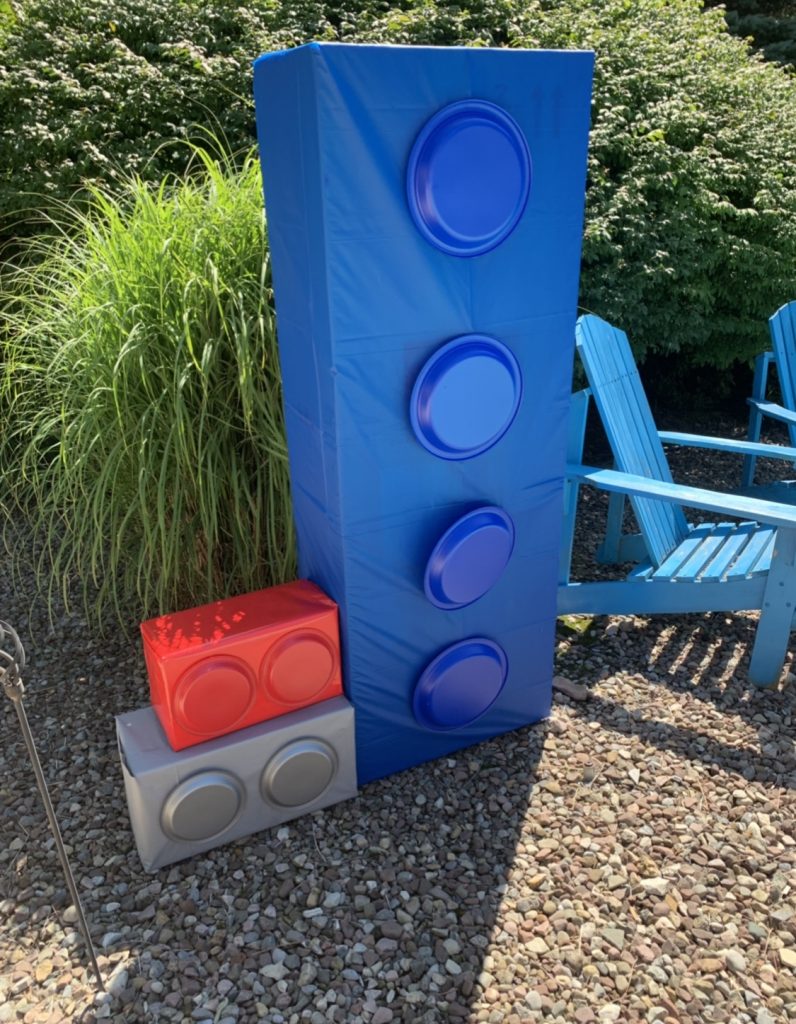 Materials Needed:
Cardboard Boxes
Packing Tape
Clear Tape
Glue Dots (1/2 in)
Scissors
Step 1 – Seal Each Cardboard Box
Using packing tape, seal the cardboard box flaps closed. If you plan to decorate outdoors, you may want add some weight to the box prior to sealing it closed. We used a few ziplock bags of dirt to ensure our bricks stayed in place on a windy day.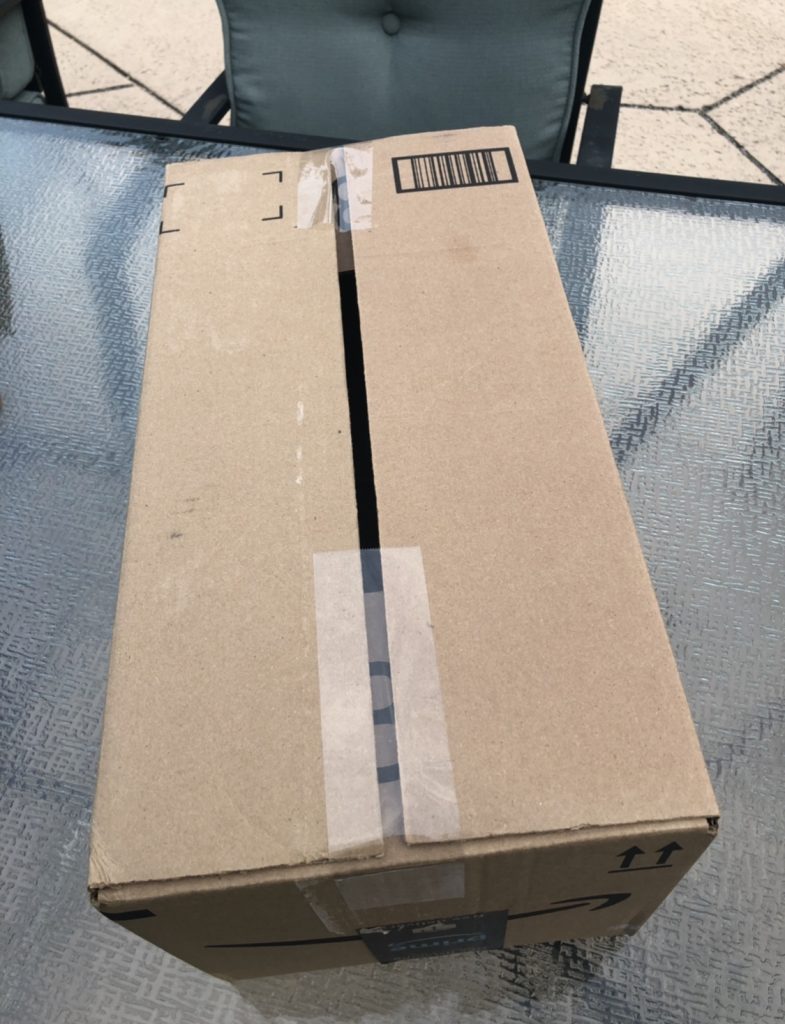 Step 2 – Wrap Your Brick
Determine which side of the box is best to hide the seam. We selected the printed side of the box for the seam so both the printing and the edge were concealed from sight. Measure the plastic table cover to go around the box lengthwise and apply packing tape to the seam. Be sure to leave enough to cover the box ends completely.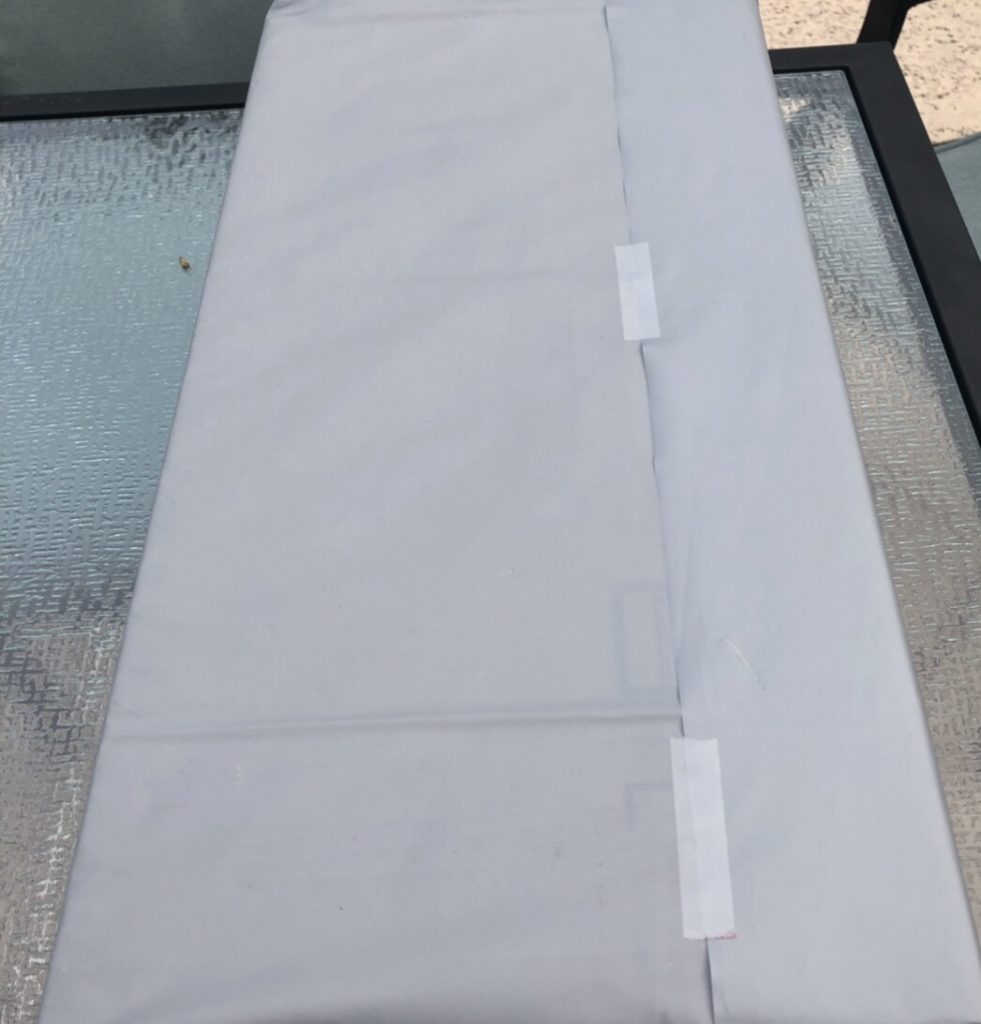 Next trim the edge wrap in square shapes and follow the folding steps below:
Tape the right and the bottom squared edges to the box
Place the left squared edge on top and tape in place
Move the top fold down
Tape the top fold to the wrap using packing tape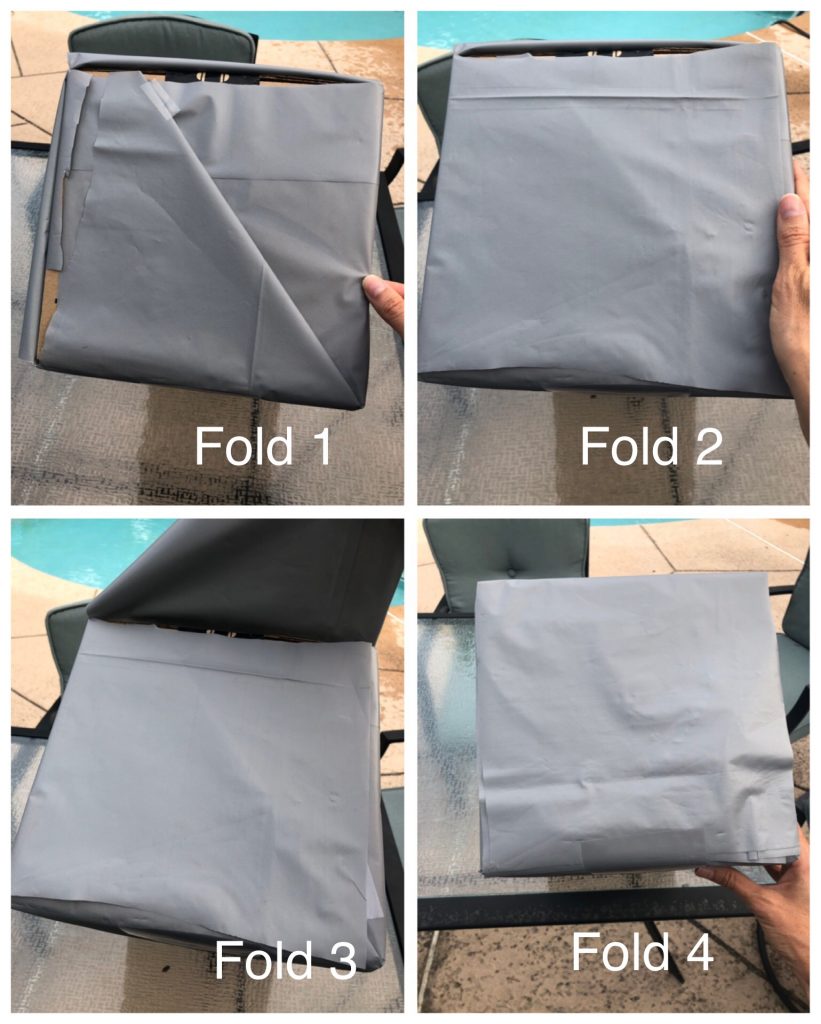 Step 3 – Add the Brick Studs
Select matching color plastic plates and amply apply glue dots to the bottom of each plate. Press the plastic plate firmly against your LEGO brick.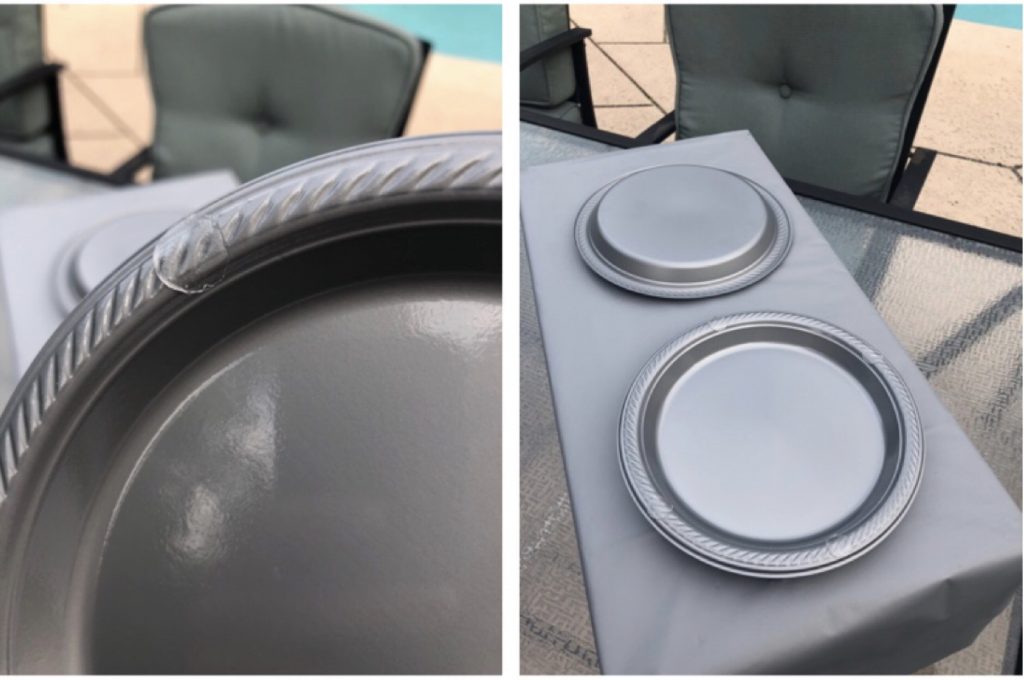 Voila, your life-size LEGO brick decoration is complete.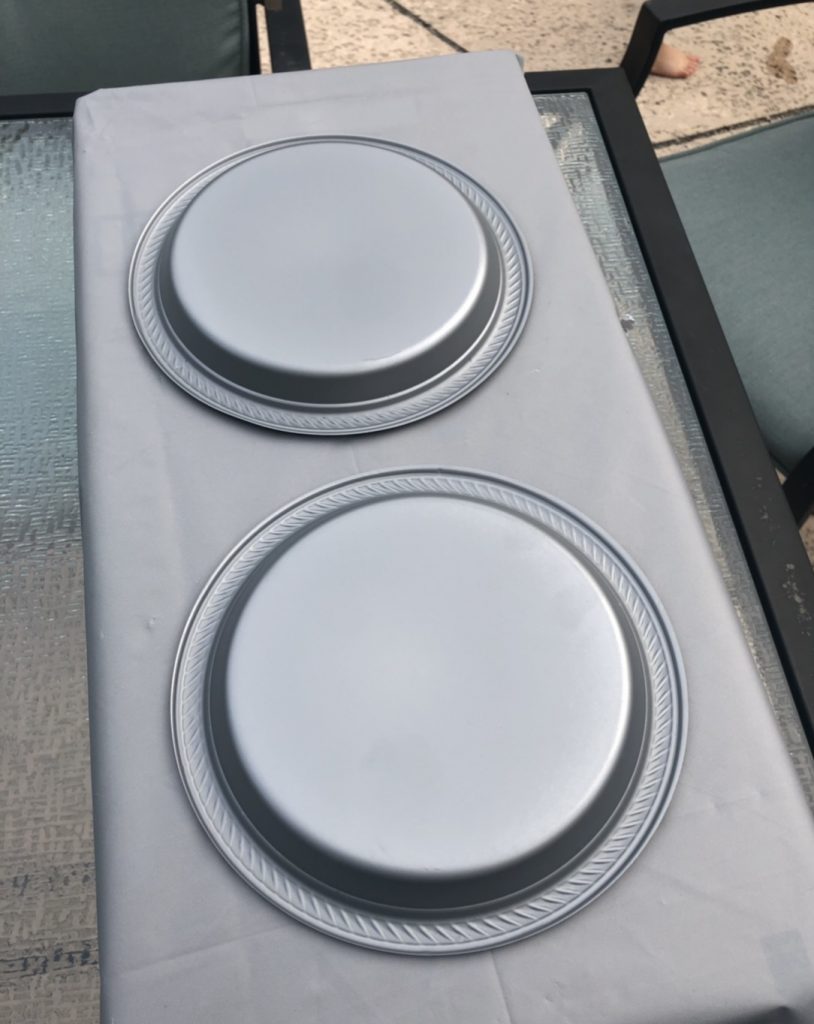 Don't forget to add LEGO brick decorations inside your home too. Doors can be transformed into ideal rectangle blocks.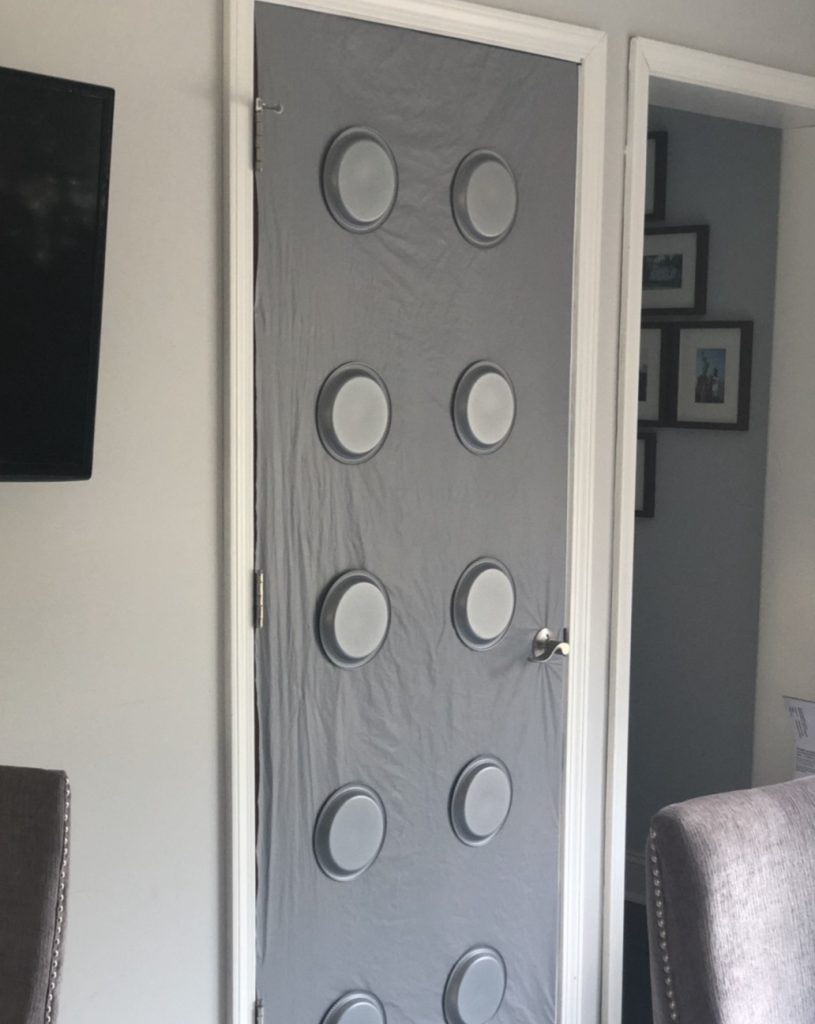 Click Here For More LEGO Party Ideas